Volunteering with Junior Achievement
Engage with students in person or virtually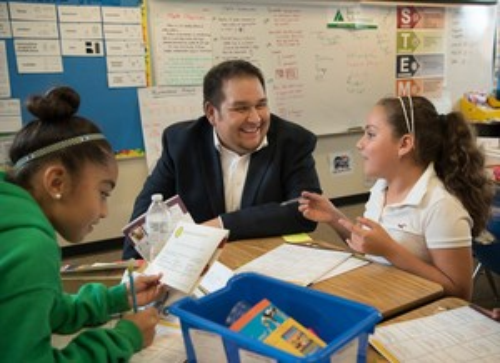 It's no secret that there are widespread needs across our region, and often it's hard to feel like you're making a difference in the lives of those who need it most. Statistics show us that the best way to help a young person succeed is to personally engage with them. Junior Achievement volunteers do just that - delivering hands on curriculum programs surrounding preparation for the workforce, personal finance, and being entrepreneurial that are designed to help students identify and unleash their own boundless potential and achieve a fulfilled future.
SHARE YOUR STORY WITH STUDENTS
INSPIRE AND PREPARE THEM FOR THE FUTURE
MAKE A DIFFERENCE IN YOUR COMMUNITY
CLICK HERE TO VOLUNTEER
"Junior Achievement reinforced concepts for me to remember later in life."
Junior Achievement Student
"I thought the experience was amazing. The presentation was unlike anything I've seen."
Junior Achievement Student
"Junior Achievement has given me a sense of what adults go through with budget issues."
Junior Achievement Student
"I liked how the Junior Achievement volunteer explained his job to us."
Junior Achievement Student