JA Biztown Adventures in West Kentucky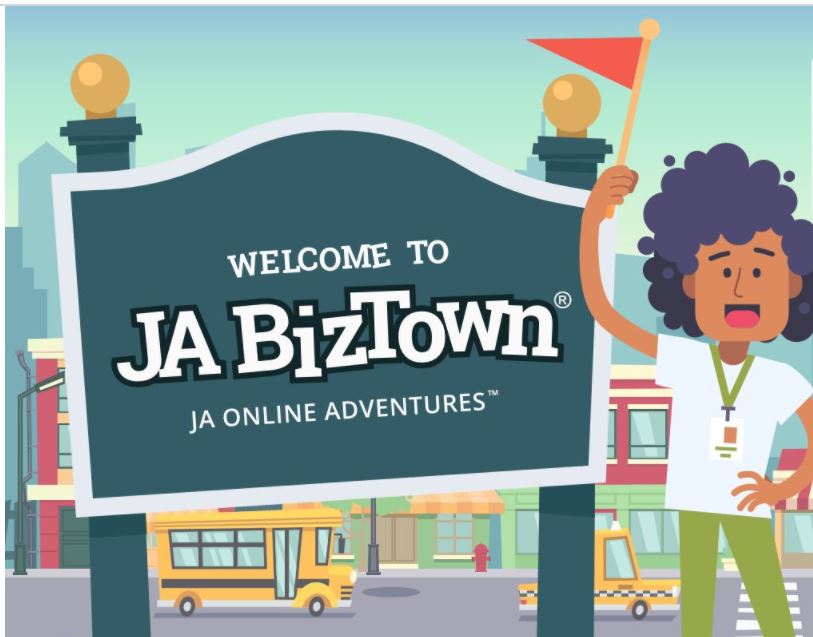 JA Biztown Adventures Pilot Program! Now recruiting 5th and 6th grade educators to participate!
Join our new JA Biztown simulations where 5th and 6th grade students learn all about running a business.
Students participate via an online platform and take on the roles of chief executive officer, chief financial officer, marketing director, sales manager, and consumer.
Students learn about topics such as debit/credit cards, filling out a check registry, ethics in business and business management during the five teacher-taught lessons before the simulation begins.
For more information or to have your school participate, please contact Autumne Baker (autumne.a.baker@ja.org) or Desiree Tucker (desiree.tucker@ja.org)!
Click Here to Sign Up Your Class!
Check out this video about JA Biztown Adventures!