JA Digital Career Book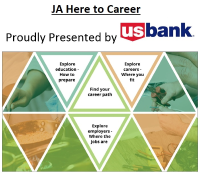 This program is administered by JA of West Kentucky
Implementation:
Classroom Based
After School
Virtual
Pillars of Student Success
Financial Literacy
High Financial Literacy
Entrepreneurship
High Entrepreneurship
Work Readiness
High Work Readiness
JA Digital Career Book
provides middle and high school students with a unique opportunity to engage in detailed career exploration, with a focus on opportunities in their own community and regional area. State-of-the-art technology includes graphic depiction of careers; an assessment to provide students with suggestions on careers that best suit their interests, talents, and values; and the opportunity to explore postsecondary education requirements, cost, and regional opportunities.
STUDENT TAKEAWAYS AND ARTIFACTS
• Comprehensive assessment of student interests, talents, and potential using the Holland codes model
• Define possible pathways in a career cluster that inform student career selection
• Overview of educational opportunities that align to student's desired career path
• Postsecondary education and training requirements; guidance on paying for education and training; and up-to-date career information, including salary, career growth, and typical job responsibilities
• Resource guides, plus access to other JA websites and resources, for further career exploration and planning
• Understanding of community and regional career opportunities
• Future functionality to include creation of a student portfolio
Visit https://career.ja.org/locations/107703 to check it out!
Proudly Presented by U.S. Bank!
Sponsor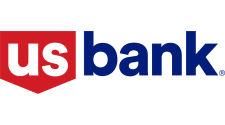 Junior Achievement would like to thank U.S. Bank for sponsoring the JA Digital Career Book
Alignment with State and National Standards
Request a Presenter to Teach Curriculum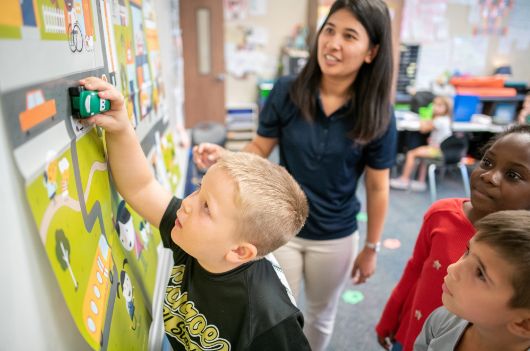 Junior Achievement lessons are delivered by volunteers from the community. These presenters are prepared by JA to facilitate engaging learning activities that focus on financial literacy, work and career readiness, and entrepreneurship. This results in an enriched learning experience that helps students make the connection between what they learn in school and the world outside the classroom.
Steps to Request a Presenter

1) Request Info
Once you've decided to have a JA volunteer in your classroom, fill out the form on this website. You will receive information on next steps.
2) Pick Schedule
You will be able to coordinate a schedule that works for your class either online or in conjunction with a JA representative.
3) Meet Presenter
Once a volunteer is identified for your class, JA will connect you with the presenter to discuss roles, expectations, and logistics.
4) Empower Students with Standards-Based Education
After all details are in place, the JA volunteer will deliver lessons to your students either virtually or in-person.